8 Hebert Samuel Street, Tel Aviv Israel
Constructed: Pre-development
Architect: Moshe Zur Architects and Urquiola & Irma Orenstein
Residences: 58
Guest Rooms: 140
Status: Under construction
Aiming to develop the most luxurious properties in prime locations, we are proud to announce our latest development on Herbert Samuel Street, adjacent to the Mandarin Oriental Hotel and Residences in Tel Aviv which is under construction, and a few steps away from the sandy beaches of Tel Aviv. You simply cannot get any closer to the water than this.
This project will include a 140-key luxury hotel and 58 luxury residences, bringing the international flair to Tel Aviv. Furthermore, the apartments will be built and designed for the most discerned clients who are looking to acquire exclusive residences on the Mediterranean. Quality will not be comprised, and we will deliver an impeccable product which reflects our long-term vision and commitment to high-quality and super-prime developments.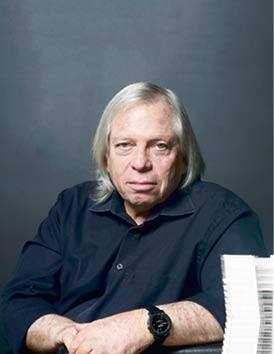 Professor Moshe Tzur is an award-winning Israeli architect and urban developer, recognized for his singular design style. He is a laureate of the prestigious Rechter Prize, and of dozens of other architectural awards.
Professor Tzur brings to his works a unique combination of an especially sharp perception, technological implementation skills, creativity and a capacity to maximize returns of all forms for developers and residents.