41 PINES STREET, TEL AVIV ISRAEL
CONSTRUCTED: 2017
ARCHITECT: YASHAR ARCHITECTS
RESIDENCES: 105
STATUS: DEVELOPED
Established in 1887, twenty years before the founding of Tel Aviv, Neve Tzedek was the first Jewish city to be built outside the old city of Jaffa and is known today as the chicest neighbourhood in Tel Aviv. The Lieber tower is a tribute to the Lieber factory, Israel's first chocolate and sweets factory which still holds great significance in the history of the country. On the site of the old factory, LENY in collaboration with the Aviv Group, constructed a stunning 29-floor tower consisting of 105 luxury units which have all been sold.
Lieber Tower is situated just a few minutes away from Rothschild Boulevard, one of the city's most exclusive addresses and home to fashionable restaurants, cafés and pubs, and a variety of shopping venues. The Romano complex, a clothing wholesale complex by day turned into a social hub by night, is right next door and has become one of the local hotspots where you can currently find Eyal Shani's restaurants, Romano and Teder, in addition to bars, ive shows and the most vibrant scene in the city. Recently,
the Tel Aviv Municipality has completed the highly anticipated Railway Park, similar to the High Line in New York City which connects Tel Aviv through a beautiful and eco-friendly park. The Railway Park has drawn immense attention and has become a common hangout for families and friends. Luckily, this is directly underneath the Lieber Tower.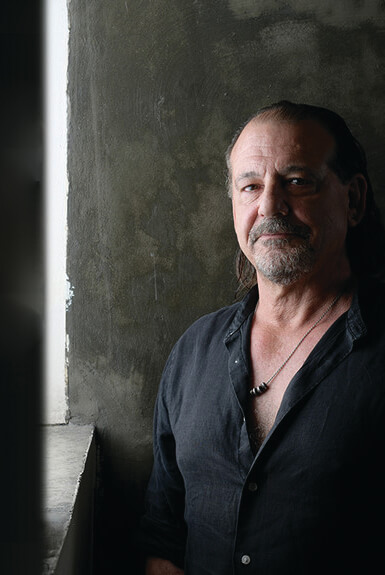 Avner Yashar, one of Israel's most important, leading and distinguished architects, specializes in creative architectural design of luxury towers, business complexes and historic preservation buildings in Israel and around the globe. The architectural office "Yashar Architects" was established by Mr. Yitzhak Yashar, and is now run by his son, Avner Yashar. The highly regarded office currently employs some 60 architects and designers, and specializes in architectural design of residences, urban building plans, commercial buildings and offices. Yashar Architects has won numerous prestigious architecture awards for its works, including the Rechter Prize and the Rokach Prize.